Michelle Au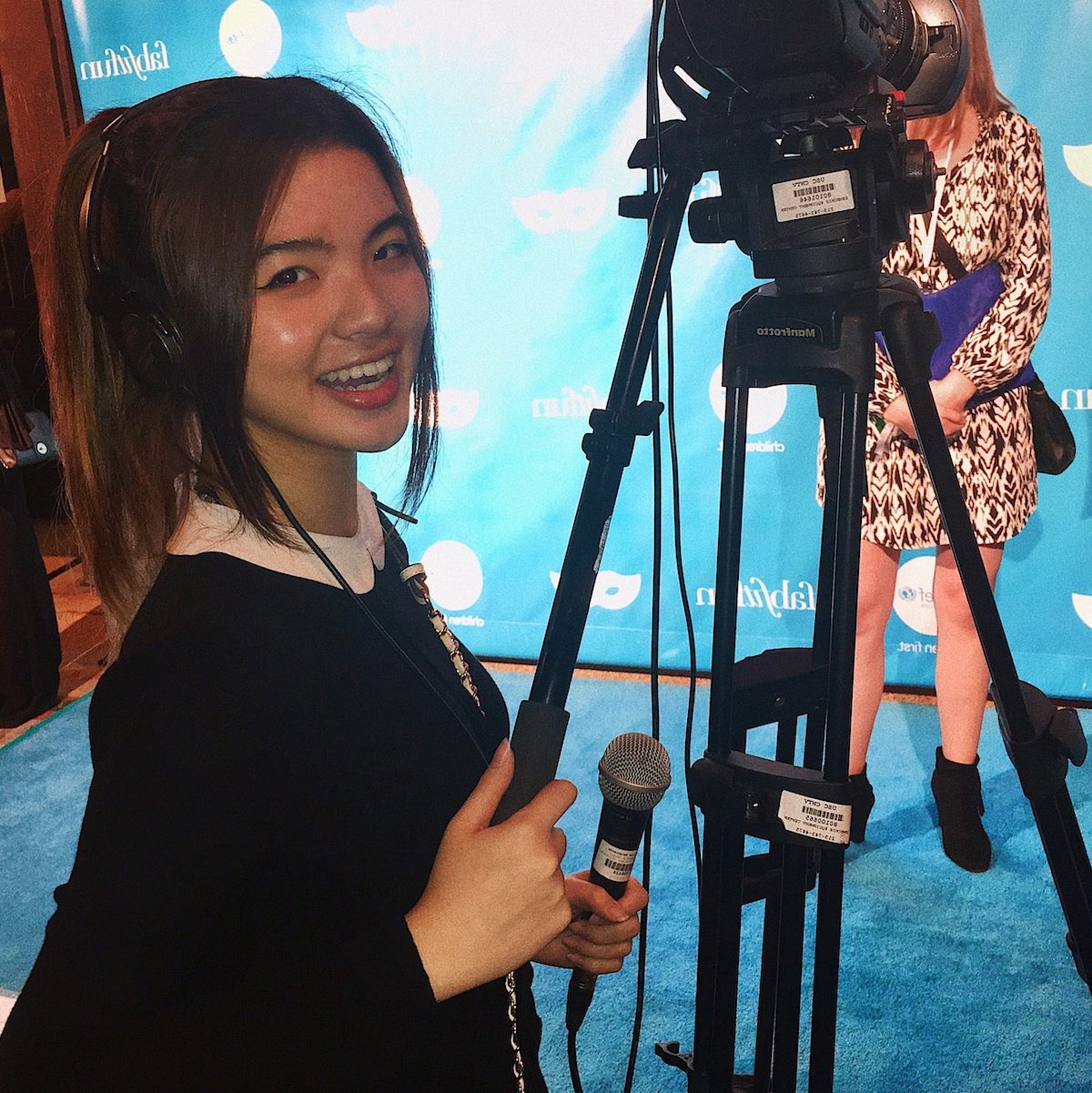 Name: Michelle Au
Graduation Year: 2021
Major: Cinema and Media Studies
Minor: Marketing
Hometown: Born in Los Angeles, raised in Hong Kong
Fun Fact: I used to be a competitive Latin dancer!
What roles/positions did you hold at Trojan Vision? Any favorite memories?
I have so many fond memories at the station – from covering red carpet events to show-running The SCoop! However, setting up Trojan Vision's first panel event after forming the Industry Relations Department is a special memory as the project was my baby. Not only was it a privilege to work with SCA and leaders in TV, but it was extremely rewarding to see how much students and attendees enjoyed it! You can learn more about the panel here!
How was the process of transitioning out of USC and into the workplace?
The most challenging aspect for me was figuring out what I wanted to do! Because I was fortunate enough to wear different hats at the station (and loved every experience), I really wanted to keep exploring. It was one of the main reasons I started my journey at United Talent Agency after graduating. I was thrilled at the idea of getting to work on multiple projects and across all the facets of the entertainment industry!
Can you give us a brief summary of your experience in the industry before graduating? What advice would you give to students hoping to land internships?
Start early! It never hurts to get the ball rolling and learn from experience. And if you cannot find an opportunity, create your own! During the early days of the pandemic, internships were halted and I was stuck in Hong Kong which allowed me to launch the Industry Relations Department. I used that time to develop plans to better engage the Trojan Vision community with initiatives like the panel, an alumni group, and an alumni spotlight in our newsletter!
Can you tell us about your job at United Talent Agency, and any other work you're excited about?
I am currently working in Asia Business Development, Culture and Leadership at United Talent Agency! My favorite part of the job is that everyday is different. There are always a million things to do and problems to solve. I truly get a bird's-eye view of the industry as I get to work with talent to managers to studios and production companies! A lot of my work is also focused around my passion to help build bridges between Asia and Hollywood! From identifying opportunities for creatives to writing reports that break down entertainment trends of countries across the globe, it has been a real privilege so far.
Where do you see yourself in 5-10 years? What do you hope to achieve?
In the future, I would love to be a producer or a showrunner! I want to share and amplify the untold stories of the world, like those from the AAPI community! However, life has also shown me that you can always expect the unexpected. So I'm open and excited about wherever life might take me!
Do you have a favorite television show at the moment?
Part of my job is keeping up with the film and TV so my actual list would exceed the length of this newsletter! Most recently, I have been enjoying The Dropout on Hulu. I also started watching anime for work and Attack on Titan will keep you on the edge of your seat!
Any words of wisdom for current USC students?
One of my former bosses once asked me: What did you do last Tuesday? You probably don't remember and neither do we. So don't be too hard on yourself. Enjoy your time in college the best you can! Allow yourself to explore and make mistakes.
** Please reach out to our Industry Relations Manager, Phoebe Lai (pelai@usc.edu) to get in touch with our Notable Alumni or be featured in our next newsletter!