FALL REGISTRATION
Registration for Fall 2022 has begun! CTPR 409: Practicum in Television Production and CTPR 404: Practicum in Podcast Production are open to all students, with no prerequisites.
Read on to learn more about the classes we are offering next semester.

From talk shows to music to sports, CTPR 409 will be offering five different sections for Fall 2022. Sign up to produce an old Trojan Vision favorite like The Morning Brew or The Water Cooler, or try our new game show production course. Find more information on all our classes here.



Here are the course descriptions for next semester's two podcast courses: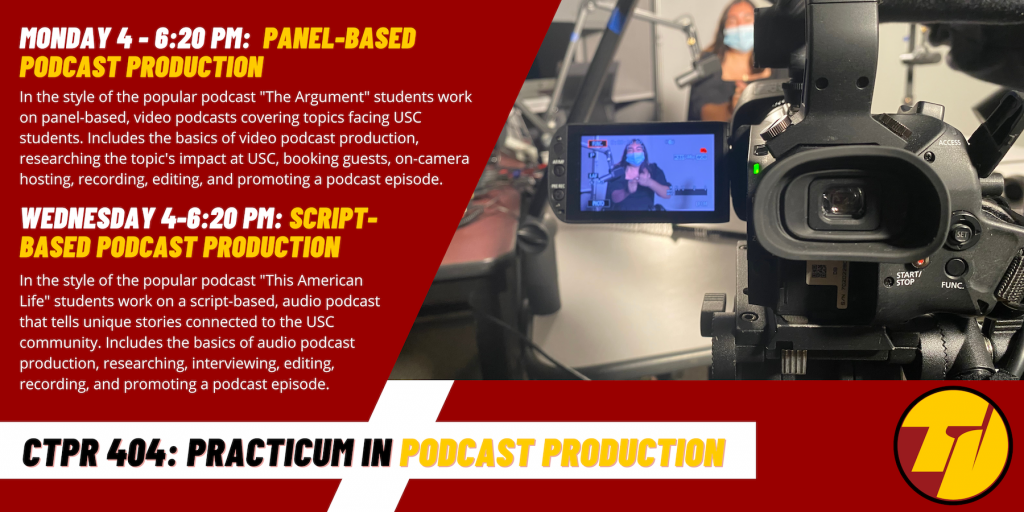 Our Spring 2022 podcast series, Behind the SCenes at SC, produced by the CTPR 404 class, is now available on our website and YouTube. The four video podcast episodes feature an in-depth look at current student movements, support services and events impacting the USC community.


Produced by a team of dedicated volunteers, Campus Vision is a web series featuring interviews with people from organizations from across USC's campus that are working to keep our community connected. Check out our latest episode here:
CALENDAR
<!=========Events Static list Template 2.2.1=========>
NEWSLETTER
Alumni CORNER
Click here to learn more about Trojan Vision alumni, or join our Alumni Association on Facebook!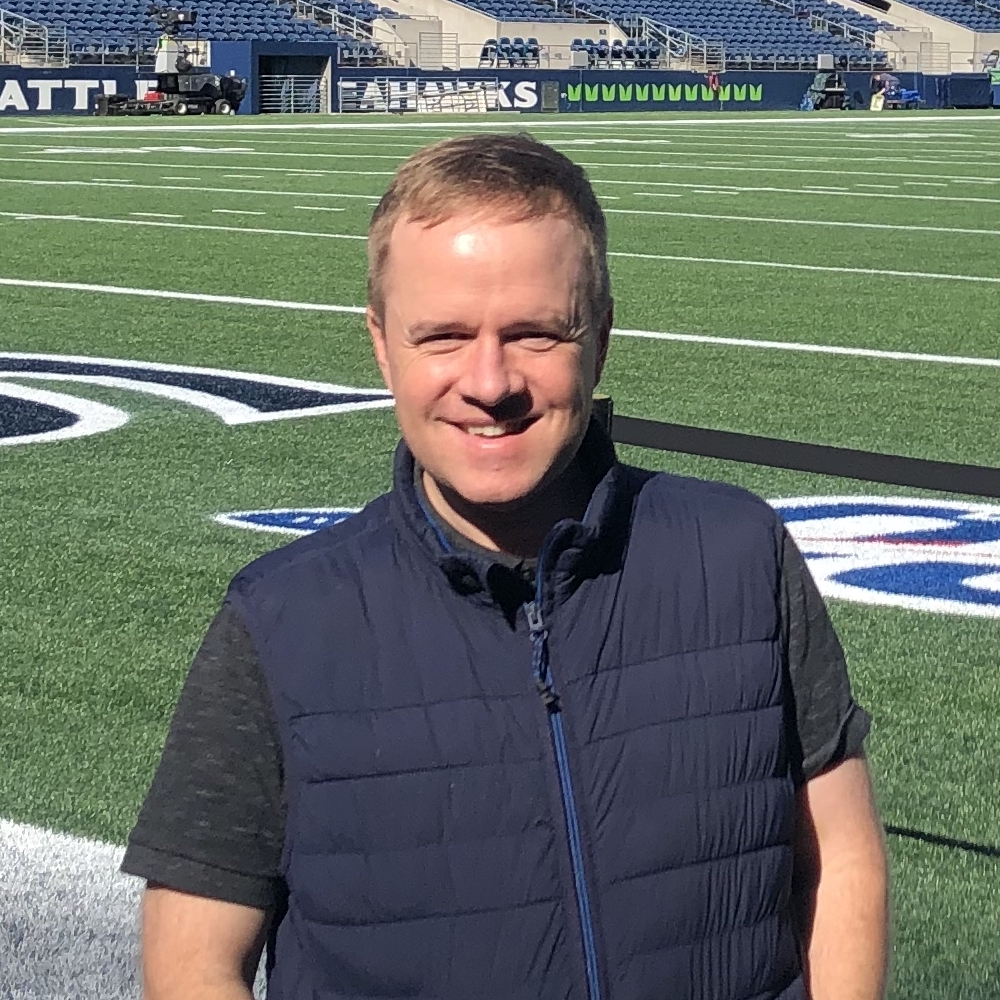 ARTICLES
Check out Trojan Vision's recent feature on the Provost's website here.