25 Years of Trojan Vision
Missed the Trojan vision 25th Anniversary Celebrations ?
Watch the webinar to relive the celebrations, learn more about what we produced 25 years ago and meet some of the alumni who produced the shows!
Spring 2023 Registrations
Registration for Spring 2023 IS IN PROGRESS!
Register today for CTPR 409 / CTPR 404 to get hands-on experience producing, live streaming, and broadcasting shows.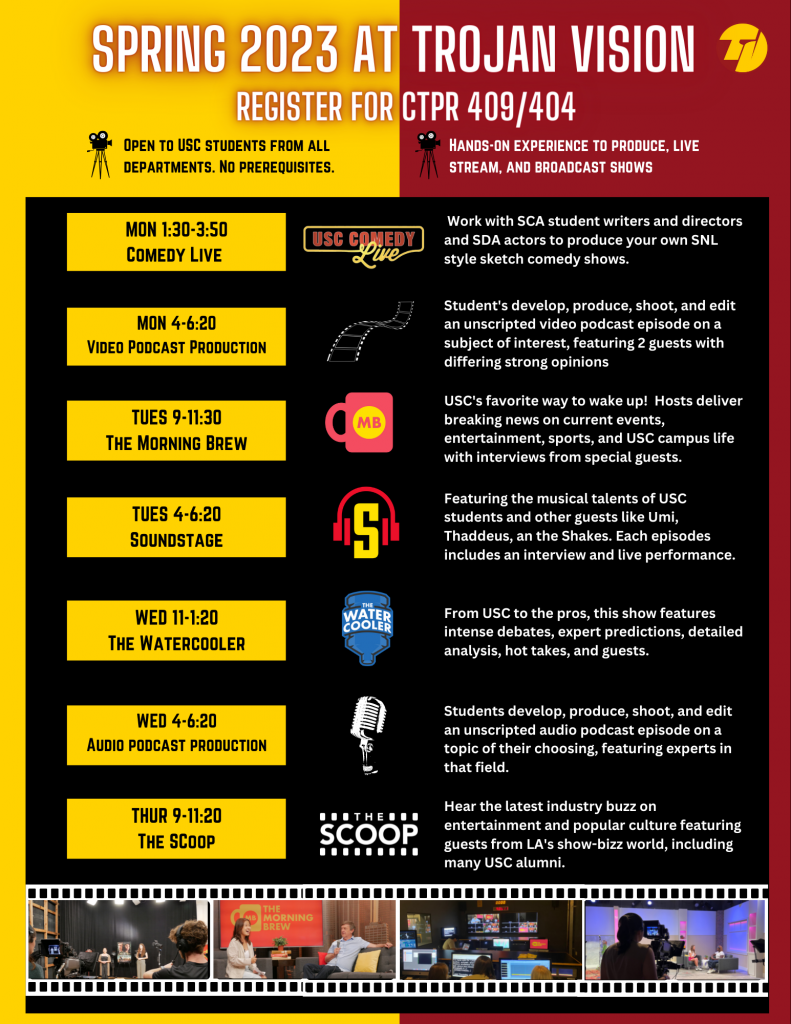 Read on to learn more about the classes we are offering in Spring 2023.

From talk shows to music to sports, CTPR 409 offers five different Live Television Production sections this Spring. Sign up to be part of the student teams producing our classic Trojan Vision favorites :The Morning Brew, Soundstage, The Water Cooler, and The SCoop, or try Comedy Live and collaborate with SCA Student Writers and Directors and SDA Actors to produce 3 1-Hour Live Shows!
Find more information on all our classes here.

Have you thought about learning the basics of hands-on podcast production?
This Spring we offer two sections of 404, our Podcast Practicum, at our new recording studios at the Robert Zemeckis Center. Choose to produce either script-based Audio Podcasts featuring guest-interviews or an in-studio guest panel-based Video Podcasts.
Find more information on all our classes here.


Produced by a team of USC students, Campus Vision is a web series featuring interviews with people from organizations from across USC's campus that are working to keep our community connected. Check out our latest episode
CALENDAR
There are no upcoming events at this time
NEWSLETTER
Alumni CORNER
Click here to learn more about Trojan Vision alumni, or join our Alumni Association on Facebook!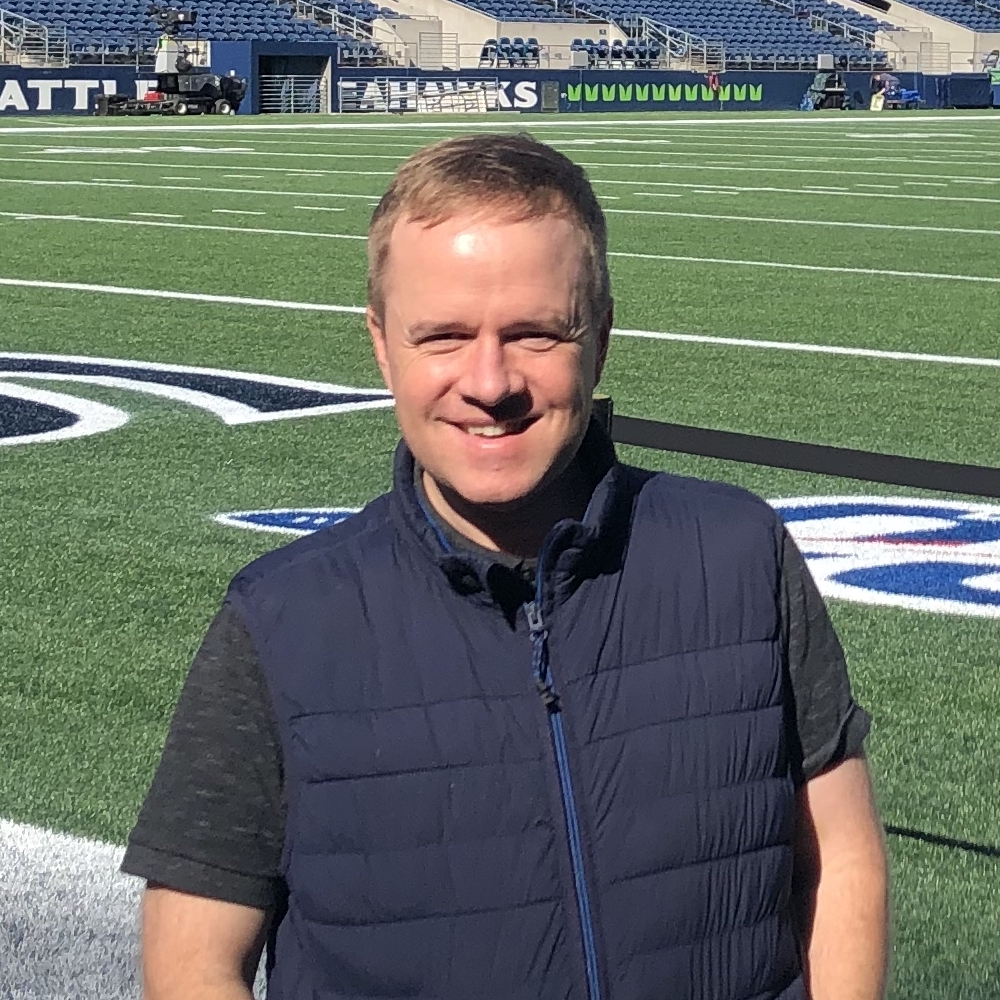 ARTICLES
Check out Trojan Vision's recent feature on the Provost's website here.