Cassandra Broobsbank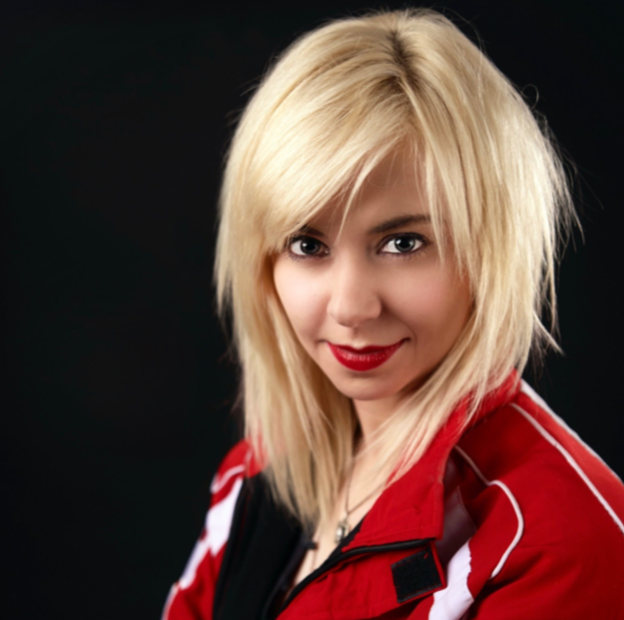 Name: Cassandra Brooksbank
Graduation Year: 2011
Major: Film and Television Production
Hometown: Las Vegas, Nevada
What were your favorite positions/memories at TVTV?
I was the General Manager for two years, and also the EP of the Special Projects production group. As far as highlights, it was such an exciting time to be there because we were so fully involved at Trojan Vision. I was there during the opening of the new buildings, so I got to interview George Lucas, Steven Spielberg, and Robert Zemeckis. We actually got to go to Robert Zemeckis' office in Santa Barbara. For that interview, I remember my friend was packing the film equipment and he accidentally forgot to bring the memory cards. I have to say that was one of the most stressful moments of my life.
For one of the shows, Trojan Vision even sent me to Japan to see the anime festival in Tokyo. That was the first time I had ever been out of the country. So when I say Trojan Vision gave me everything, there are too many memories to mention.
What was your journey to becoming a filmmaker as a student at USC?
I got into the Production major in junior year only after applying five times. Originally, I applied to both History and Film majors, did not get into Film, but got into History. At the film school, I started out in Cinema and Media Studies. I also did an Animation minor. Even though I started out in History, from day one, I was determined to get into film school. I remember there was an orientation advisor who told me that it was easier to get into Harvard Law than it was to get into film school and said, "You're not going to get in, sweetie." So I went to admissions, literally crying to Marcus Anderson. He told me to look into Trojan Vision, that a good way to get involved would be at the television station. My interest was already to get into the film school, but because I got so involved at Trojan Vision, that's how I got accepted to film school and how I became a filmmaker.
How was the transition out of USC and into the workplace?
There's no safety net, and so much of this job is free work. A lot of being a director is writing pitches, and nine times out of ten you don't get it. But, it's a lot of work. You're turning in these 30 to 50 page documents that take you a week to write, so it's a feast or famine. Some months are kind of rough, but others, you'll hit it big. You have to be comfortable with being uncomfortable, be smart with your savings, and accept the risks. It's definitely not always smooth sailing, but because I learned how to run a production company, and I built up all of those relationships through Trojan Vision, it just got easier as time went on, but the scale got bigger. Now, I'm getting more work, but the budgets are greater, and so are the expenses. It's a sliding scale.
Any cool/fun things that you're working on now?
I have my own production company that does direct-to-client advertisements, but as my work improved, I got signed by a global production company called Great Guns. They work with advertising agencies, which is what bigger companies like Coca Cola or Porsche go through for commercials. So, I'll work on bigger projects with a global production company, where you might not have as much creative control. But, my company is direct-to-client, so it's nice because I'm able to do both. Every production business-wise through my company deals with commercials, music videos, promo videos, and marketing.
I'm also represented at Creative Artists Agency and I want to work on features. My first feature I am attached to direct is through Balboa Productions, which is Sylvester Stallone's company. That just happened, so we're in the process of attaching talent. Hopefully in the next year or so, I'll be directing a feature, which is my first little action movie. Right now, I'm going to do an action short to prepare for the feature, as well as to have a narrative showcase before I do the feature.
Where would you like to be in 5-10 years?
Hopefully I'll be making my action film in the next two or three years. Having a feature off the ground would be really exciting. I want to be able to do goofy action movies, so I want to have a couple features under my belt in ten years.
Any words of advice for students?
I would use college as a time to really explore your work and also explore yourself. Who do you want to be? What are you excited about? As soon as I stopped caring what everyone else thought, my work got better. Don't make what other people want you to make, make what you want to make. Action comedies aren't exactly going to win an Oscar, and I think in college I was caught up in wanting to be a prestigious filmmaker. But, I'm not. I'm a jokey person, I have a sense of humor, and I have high energy, which really translates to my work. I brand my company, dress in my own style, and treat everything as a work of art. Because this is so me, I'm not going to get every job. But, the jobs that I do get are ones that nobody else could do. Everyone can be a jack of all trades with so much competition, but if you are 110% you and you actually put that out there over and over again, you're going to be able to find that work. Nobody else could do that but you.
** Please reach out to our Industry Relations Manager, Phoebe Lai (pelai@usc.edu) to get in touch with our Notable Alumni or be featured in our next newsletter!