Biz Thorsen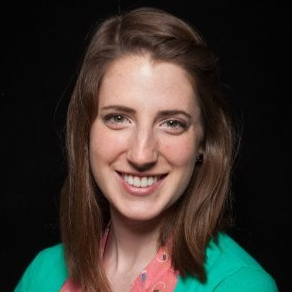 Name: Biz Thorsen
Graduation Year: 2013
Major: Film and Television Production
Minor: Screenwriting
Hometown: Cumberland, Rhode Island
Fun Fact: I was recently the lead singer in a Bob Dylan cover band
What roles/positions did you hold at Trojan Vision:
I walked into Trojan Vision during my first week at USC and never wanted to leave! I started out as a volunteer producer on PlatForum: Entertainment and had a bit part on the comedy show NewsMakers. I executive produced the debate show PlatForum with the inimitable Peter Lansworth, was Assistant GM to the brilliant Nathaniel Schermerhorn, ran the Promos & Marketing team and co-created a cooking show called Delish.
How was the process of transitioning out of USC and into the workplace?
The hardest part of the transition out of USC was time management. I was lucky enough to score a job for my last semester, working as a P.A. on the set of HBO's The Newsroom. I worked half the week, and went to class the other half. Right after graduation I started working at Breakwater Studios while still finishing Newsroom. It all overlapped! I also felt the tension between taking the job you need vs. waiting for the job you want. I kept saying to anyone who would listen that I wanted to work in kids' media until two different people recommended me to the same job in the same week. It was an assistant gig in the books and animation department at a management firm called the Gotham Group, and I was thrilled!
What has your journey and experience in the industry been like?
I got my first internship when an SCA friend recommended me to it. From that internship, I found out about the opportunities at The Newsroom and The Gotham Group. In between, I worked at a production company founded by recent SCA grads. I got recommended to my job at Pixar by a friend from Trojan Vision (hi, Kat!). While this is perhaps an over-simplification of my career journey, it's just to illustrate that it all boils down to preparation, persistence, lucky timing and the Trojan network!
How has Trojan Vision helped/influenced your career?
I've come to realize that life is a lot like PlatForum. Every night, the cameras turn on whether you're ready or not, and if it's not a perfect show, that's ok – the cameras turn on again tomorrow. Just do the best you can and don't miss a show!
What are you up to now?
I'm currently the producer on the Peabody-award winning Molly of Denali. Season 2 just premiered on PBS KIDS on November 1! It's a show featuring the first Alaska Native lead in a US kids' show. We strive to share stories deeply rooted in Alaska Native values while expanding Indigenous representation on and off screen. I have learned more than I ever dreamed possible. We've been producing remotely, which is a necessity even without a pandemic – half my team is based in Alaska!
Any advice to current students?
Once you know what you want to do, even if you're only a little bit sure, tell everyone you can. Put it out into the universe. Volunteer! Find people you admire and ask them out to coffee. Always write a thank you email; a handwritten note is nice too. Join professional groups, subscribe to newsletters, read the trades that pertain to the line of work you want to be in. Hold on tight to your dreams…even if you still have to work a different job in the meantime. After all, every job has at least one lesson to give, even if that lesson is "I never want to do that again!"
** Please reach out to our Industry Relations Manager, Phoebe Lai (pelai@usc.edu) to get in touch with our Notable Alumni or be featured in our next newsletter!