Sarah Ford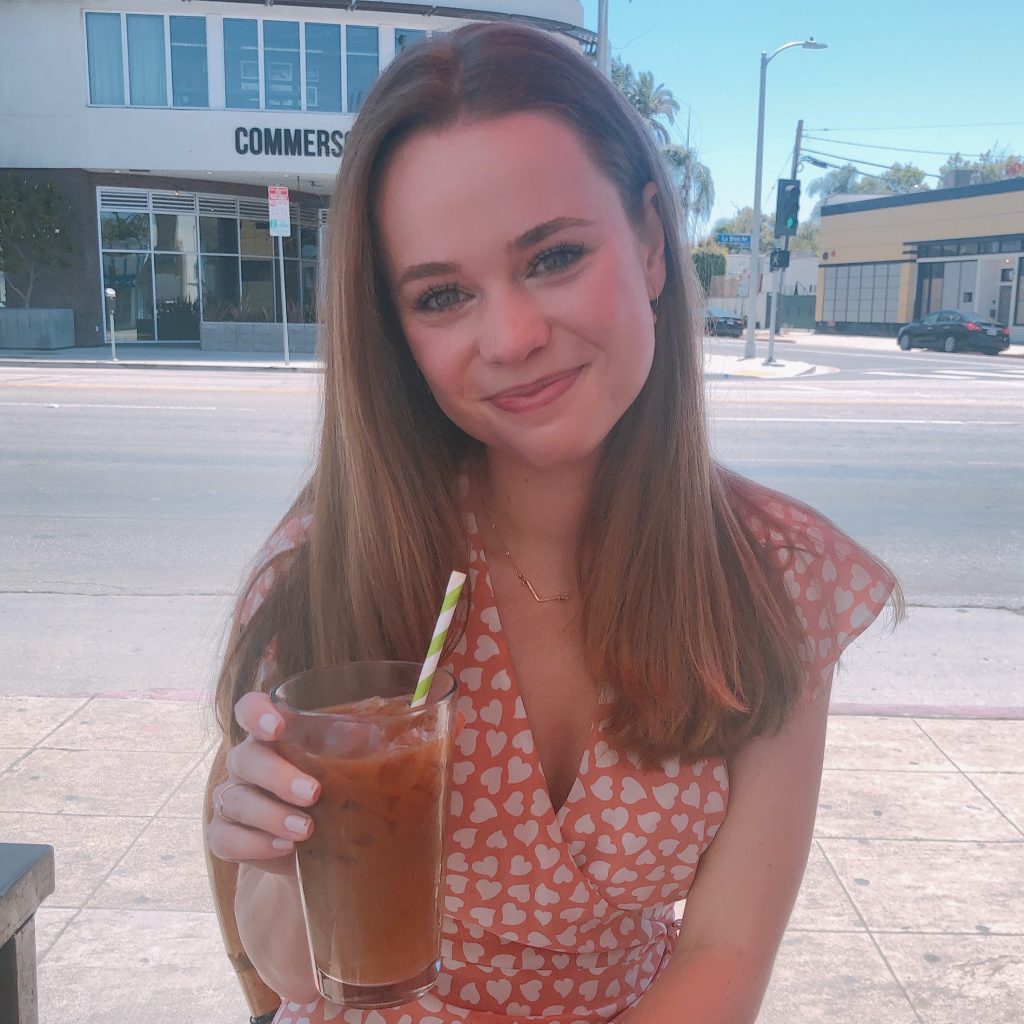 Name: Sarah Ford
Graduation Year: 2019
Major: Cinema and Media Studies
Hometown: San Francisco Bay Area
What were your favorite positions/memories at TVTV?
My favorite positions were Director and General Manager! It allowed me to share my love of Trojan Vision with new 409 students. My favorite memory was the Fall 2017 wrap party. I was Executive Producer of The SCoop and I had an INCREDIBLE crew- we were such a close bunch. We absolutely tore up the dance floor!
What are you up to now?
I'm working as a Senior Visual Effects Coordinator at Method Studios! I help push projects through the visual effects pipeline, interfacing with all 3D and 2D departments. The coolest project I've worked on has been for Disney. We created the media for the pre-show to one of their rides that will be opening shortly. Everything from modeling the characters, bringing them to life in animation, lighting and compositing, to then projecting the media onto the immersive set. The most fascinating part was hearing from creatives what makes a character "cute" vs. "cynical" and watching our animators adjust the curves to make those slight attitude changes. It's crazy how the characters and stories we love boil down to a bunch of curves and pixels, and tireless computer/production nerds!
How has TVTV helped shape your career?
The experience I gained at Trojan Vision showed me I wanted to be a producer! I learn from hands-on experience so no class, lecture, or speaker could have given me that same inspiration to dive down the production path in the way that Trojan Vision did. Whatever I get myself into over the next 40 years that I'm working, I'll always remember the foundation and building blocks that Trojan Vision gave me.
Where would you like to be in 5-10 years?
In 5-10 years I hope to be a visual effects producer for a film! I've only been doing commercial/ride work, which tends to be shorter bursts of intense work, rather than intimate long-standing features. I'm currently fascinated with all things animation, specifically the Pixar/Disney style, so I'd love to work on something like that in the future!
** Please reach out to our Industry Relations Manager, Phoebe Lai (pelai@usc.edu) to get in touch with our Notable Alumni or be featured in our next newsletter!