Justin Mandel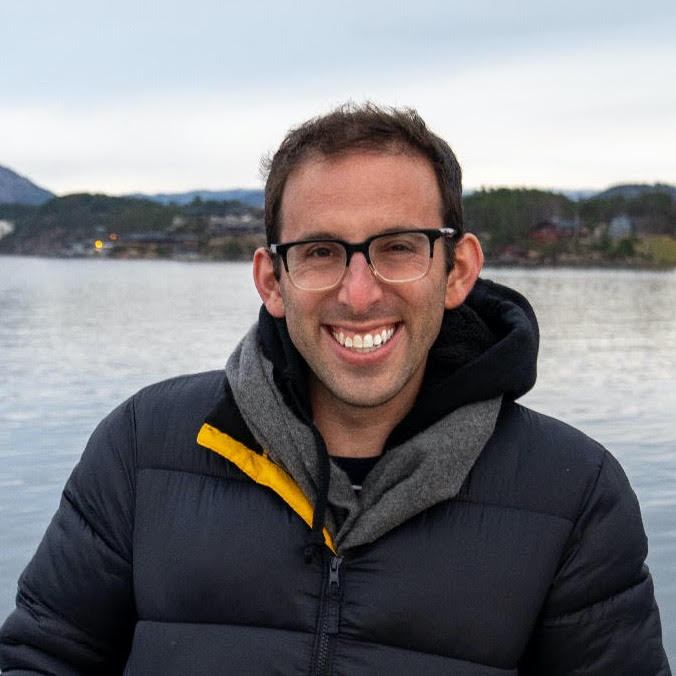 Name: Justin Mandel
Graduation Year: 2009
Major: Cinema-Television Critical Studies
Hometown: Hastings on Hudson, New York
Fun Fact: In 10 days I flew the entire length of the earth in total miles
What were your favorite positions/memories at TVTV?
I was the Executive Producer of Take 5 (the TV8 Entertainment Show at the time) as well as the Assistant General Manager of Trojan Vision, which at the time was in charge of the Production Group side of the station. There are so many memories from my 4 years at TV8, but one of my favorite memories was helping to put together the Trojan Vision 10th Anniversary Video as well as that party. It was so incredible to go through the archives and see all the fun things Trojan Vision alums had done that I had never seen before (let alone the first broadcast!). Looking back, it's also crazy to think of the stars we were able to interview on Take 5 as students. One example being the Duplass Brothers. To think that Mark now plays a producer on The Morning Show and here I was running around Zemeckis trying to get his interview all set up. Watching his show on Apple TV+ is so surreal now! I'll also remember the time we got invited to the premiere of the first Borat movie. I've never seen a spectacle in all my life, I think we got Borat to say a word or two. What else…. getting to the Oscars, Emmys, and Screen Actors Guild Awards were all dreams come true, and all the talent we spoke to always took us just as seriously as the rest. I'll also remember the time we got Bear Grylls on Take 5 for a remote interview at the Four Seasons in Beverly Hills. We were interviewing him on a balcony to promote his show on the Discovery Channel, and my amazing host Aly Weisman asked him "The Doors are locked and we and the crew are stranded out here. What would you do?" and in a flash he threw his mic off and just disappeared to the room above us!!!!
How was your transition out of USC into the workplace?
I didn't take the traditional route during my time at USC and spent most of my summers in New York interning. There I got experience at CNN and a digital upstart called UWire (then owned by CBSNews) but wasn't sure what I wanted to do after USC. Both internships were helped by my experience at Trojan Vision and provided me a tremendous understanding of the news-side of the TV business. But News wasn't what I wanted to do next and because I enjoyed my time at Trojan Vision so much, I knew wherever my path took me, it should be in TV. It was also 2009, which was a weird time in Entertainment, but I took the odd job or two until I got to do what I wanted. I would say the biggest change was from going from a studio environment to a desk job 5 days a week. I never thought I'd miss schlepping a camera!
What has your journey and experience been like?
After adjusting out of USC and a few odd jobs, I knew I wanted to be in reality TV, especially lifestyle television (Food, Travel, Home Renovation). I took a chance and applied for a job at Gordon Ramsay's old production company One Potato Two Potato and got an interview. It turned out, in a small world moment, that my first interviewer actually knew someone I worked closely with while I produced Take 5! I ended up getting the job and began as a development assistant before deciding to work for Gordon directly. In the time since USC and my second job, the internet took off and social and digital media have become so important. It's why I'm in my current role. In a way, I'm applying my old Trojan Vision experience to our content today across YouTube, TikTok, Instagram, and Facebook. Prepping for our shoot with Steve-O on Scrambled with Gordon Ramsay, brought me back to my days prepping an episode of Take 5.
What are you up to now?
Currently, I'm the Head of Digital and Short Form Content at Studio Ramsay, Gordon Ramsay's Production Company. I'm Executive Producing all of our new YouTube content which includes Scrambled with Gordon Ramsay, Scrambled: On The Road, Ramsay in 10, and Ramsay Around the World as well as launching new talent. I also do photography on our shows including National Geographic's Gordon Ramsay: Uncharted, which for the past three seasons has seen me travel all around the world to some beautiful locations. I sometimes have to pinch myself that I'm this lucky! We've also begun some exciting recipe initiatives and have some fun digital projects to come!
What is your advice for students interested in your line of work?
You never know where your career path will take you. Have an open mind but set goals. During my time at USC, I never thought the rise of Digital would be so swift and game-changing as it has. It's been an incredible development to be part of but I had to keep an open mind! Also, be kind and keep in touch with your other Trojan Visioners. It was so great to see one of my cam ops on a MasterClass shoot almost 8 years later!
How has TVTV helped shape your career?
From my internship at CNN to being in the field now, I can look back at experiences at Trojan Vision that have helped get me positions and guide my path. From directing, to field production, to shooting on the go, I can look back at my TV8 experiences as part of that journey. And thanks to Gary, I still stage wrap all my cables!
Any words of advice for students?
Work hard and don't say no to any opportunity that seems interesting to you. You never know what interest it will spark or experience it will give you.
** Please reach out to our Industry Relations Manager, Phoebe Lai (pelai@usc.edu) to get in touch with our Notable Alumni or be featured in our next newsletter!