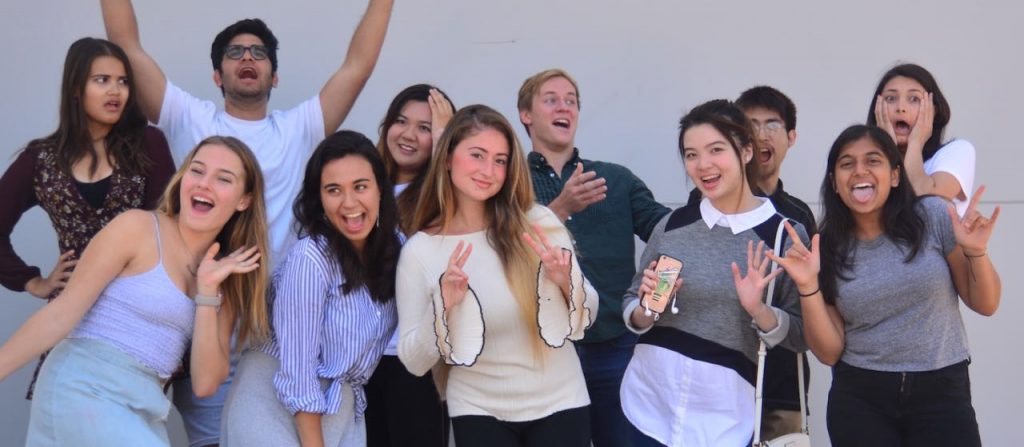 Trojan Vision is the student operated television station located at the University of Southern California's University Park campus.
Trojan Vision's television series' are produced by USC students and are broadcast in HD on cable channel 8.1 to the entire USC campus and surrounding student housing. This broadcast reaches over 29,000 students, 18,000 university employees, and over 700,000 homes in the the greater Los Angeles area on Time Warner Spectrum Channel.
Our programs are also streamable on our Facebook page.
---
USC School of Cinematic Arts:
One of the leading media schools in the world.
Founded in collaboration with the Academy of Motion Picture Arts and Sciences in 1929, the USC School of Cinematic Arts has fueled and mirrored the growth of entertainment as an industry and an art form.
The school offers comprehensive programs in: directing, producing, writing, critical film studies, digital arts, interactive media and games, and animation.
These programs are all backed by a broad liberal arts education and are taught by leading professionals in each field.
It boasts more than 13,000 alumni who are among the world's most distinguished animators, scholars, teachers, writers, directors, producers, cinematographers, editors, sound experts, video game designers, industry executives and more.
Since 1973 not a year has passed without one of our alumnus or alumna being nominated for an Academy Award or an Emmy.
For more information, click here – cinema.usc.edu