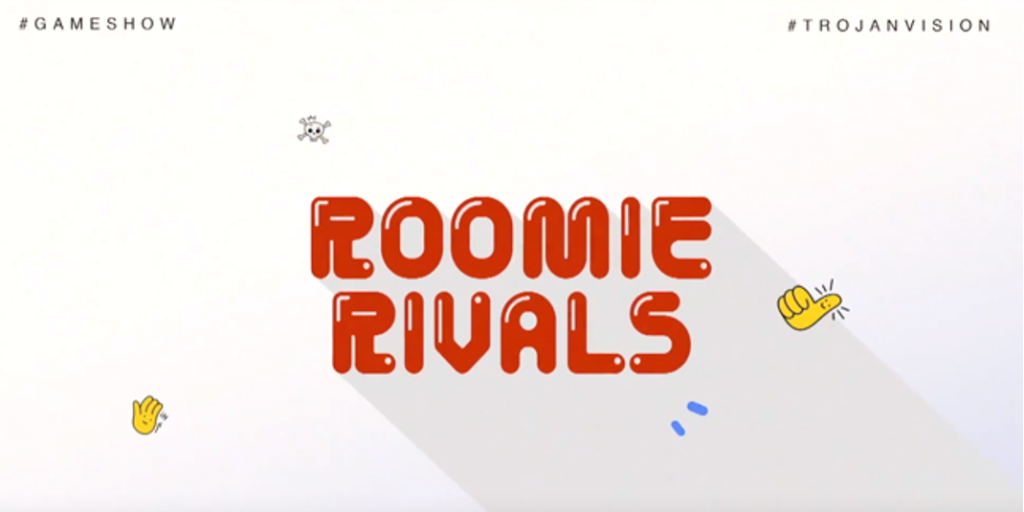 ABOUT
Fall 2023 | 19115R
Coming Fall 2023!
In January 2022, Trojan Vision's Game Show Development class began with nothing but a blank page, as Professor JD Roth encouraged students to use their imaginations to create a game show from scratch. The semester ended with the production of a riveting game show called Roomie Rivals, a hilarious show that tests just how well roommates know each other!
Next fall, we are proud to offer students the opportunity to DEVELOP A NEW SHOW, AGAIN FROM SCRATCH!
Whether you were on the team that developed Roomie Rivals or not, you can sign up for this section of CTPR 409. Learn how to pitch, write, rehearse and produce, a pilot for competitive, fun, and surprise-filled live television Game Show.
Watch the Roomie Rivals pilot on YouTube produced in the Spring 2022 Development Class!
CONTACT
JD Roth — Instructor
Amman Chuhan — Showrunner
Martin Lee — SA